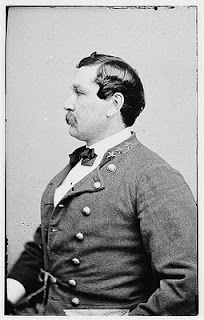 The first Civil War burial that I discovered at Loudon Park was Confederate Col. Harry Gilmor. He was present at the Battle of Gettysburg as a Major in command of the 1st MD Cavalry Battalion (CSA) – part of Fitzhugh Lee's brigade – though they did not participate in the action at the East Cavalry field.
After Gettysburg, he continued his service in the cavalry, serving most notably under Lt. General Jubal Early during his campaign through Maryland which culminated in the Battle of Monocacy in July of 1864. I actually found out about his burial in Loudon Park from the book I read about that campaign recently
. He didn't fight to the end of the war though; he was captured by Union troops in February of 1865 while on a raid in West Virginia.
After the war, he wrote a book about his experiences, and went on to serve as the Baltimore City Police Commissioner for 5 years.
Col. Gilmor is buried in the Confederate Hill section of Loudon Park. A very prominent headstone marks his gravesite: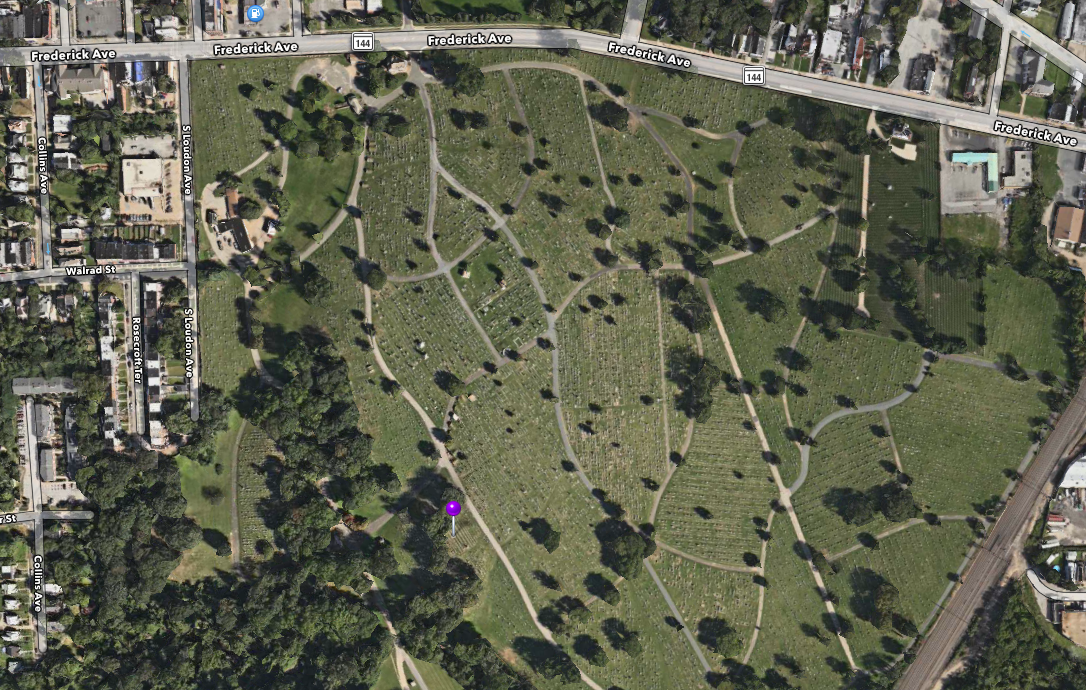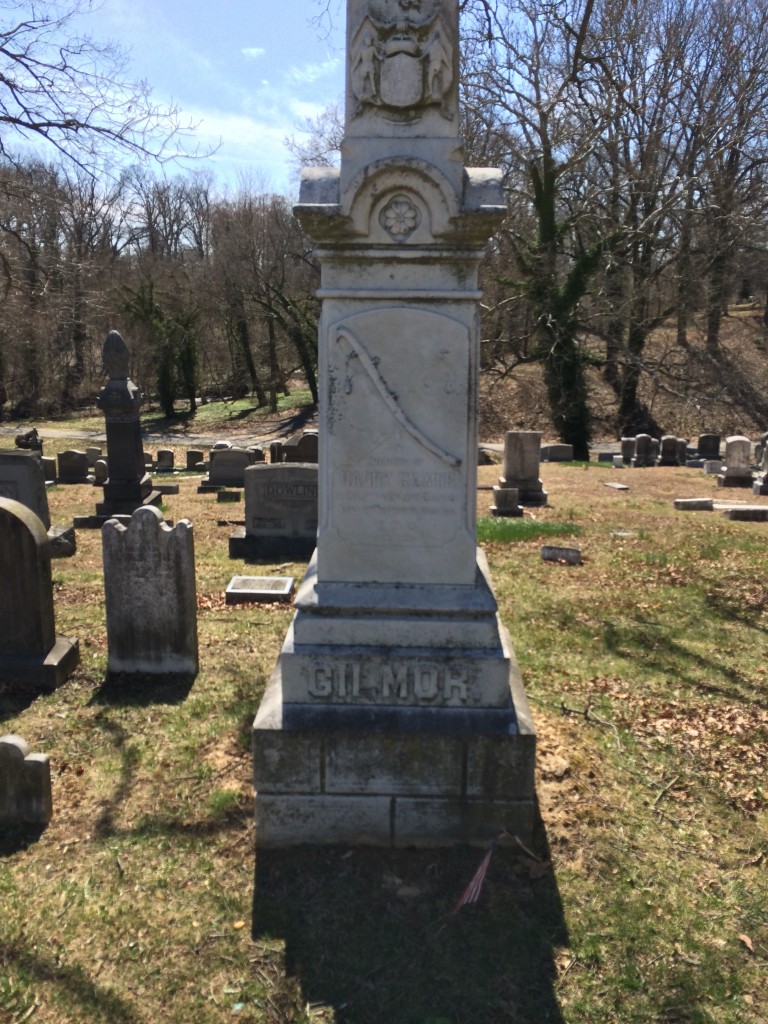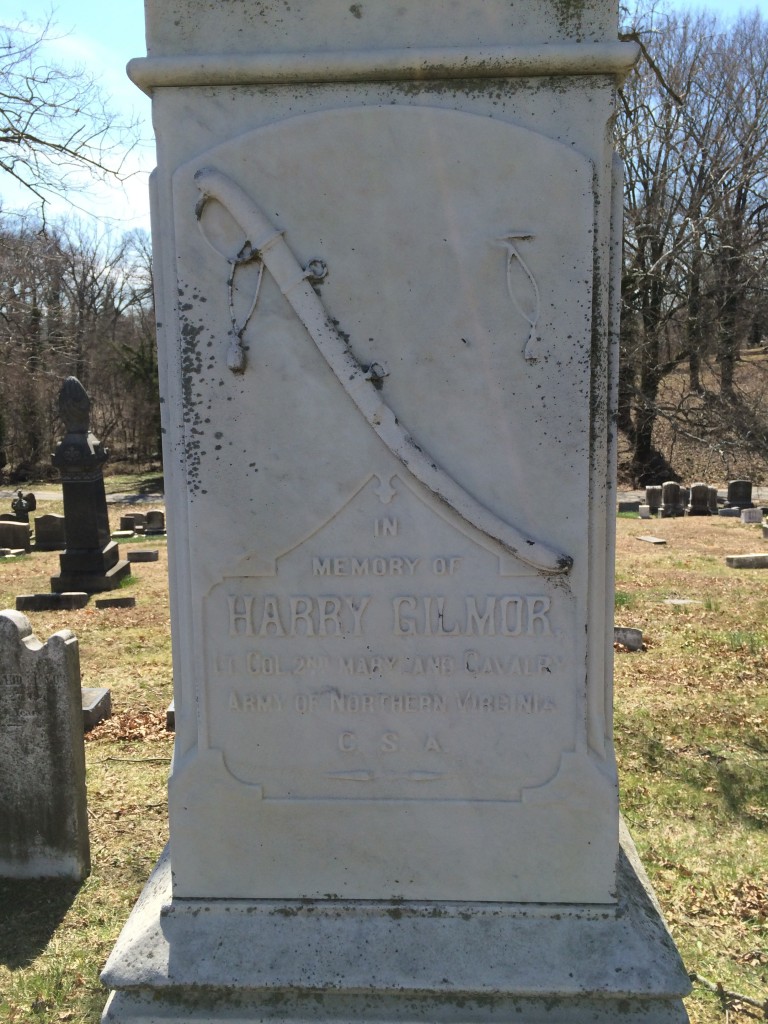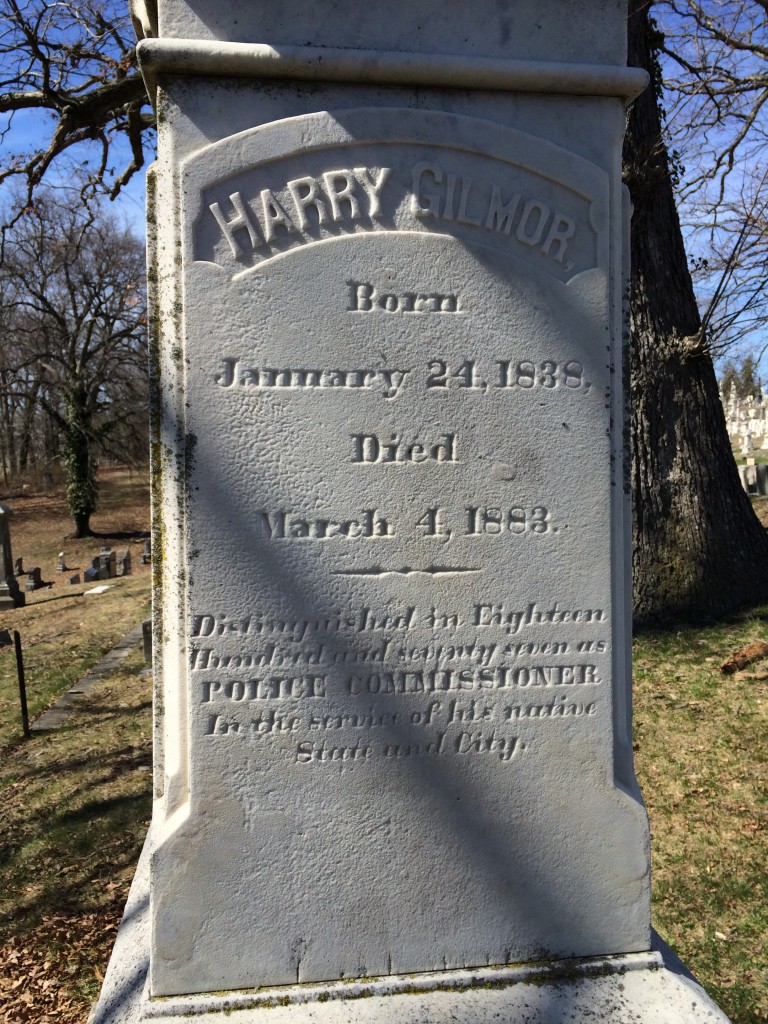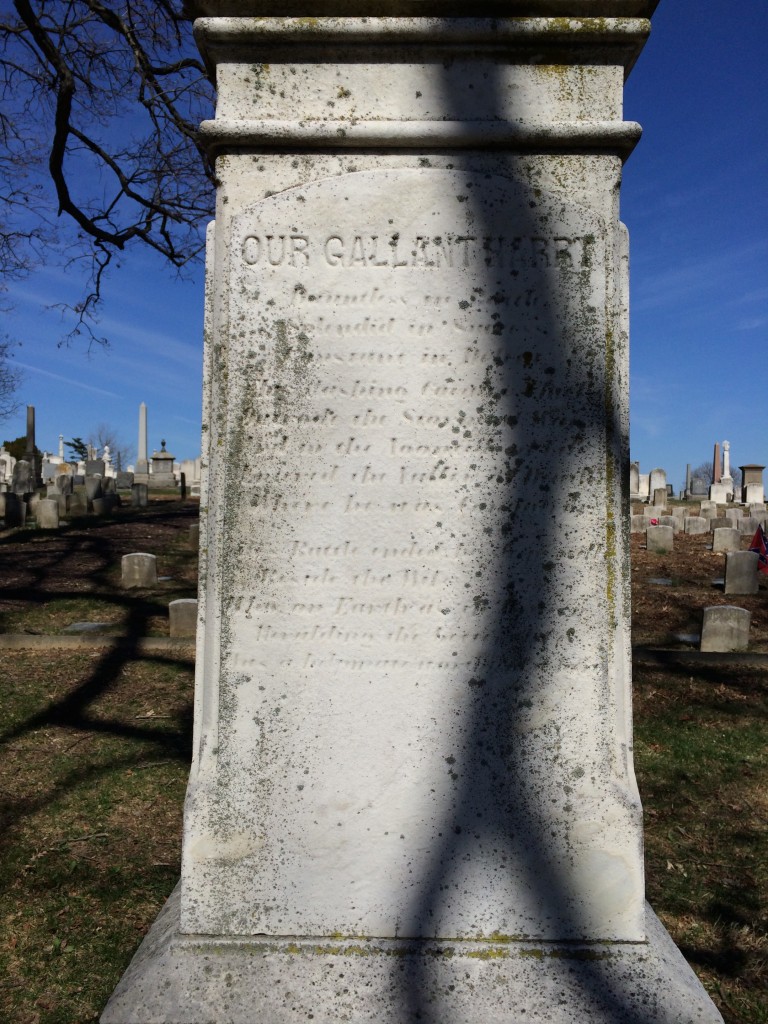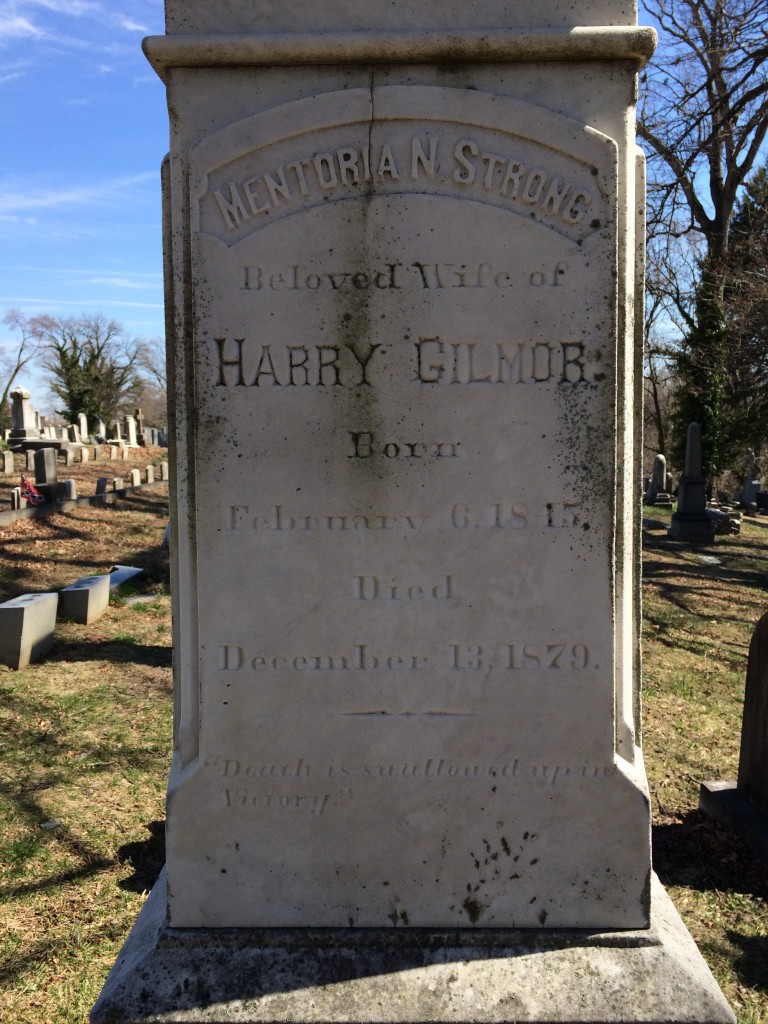 As you may guess (with a whole section named "Confederate Hill") there are certainly a few more prominent leaders with Gettysburg connections buried at Loudon Park. In the next installment, we'll show the grave of one of the infantry commanders from that battle.