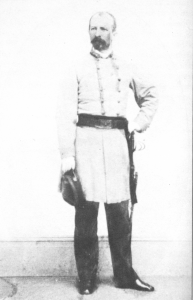 Another of the Confederate burials in Loudon Park Cemetery with a connection to Gettysburg is Col. James R. Herbert, the commander of the 1st MD Battalion (later renumbered to the 2nd MD).
As a Lt. Col. at Gettysburg, Herbert led his unit – part of Brig. Gen. George Hume "Maryland" Steuart's brigade – in the assault on the Union right at Culp's Hill. From the night of July 2 to the morning of July 3, Herbert's men were almost constantly fighting – at one point even going up against other men from Maryland who had sided with the Union.
It was a tough fight. The 1st MD Battalion lost 189 of the 400 men present (47.3%) – the highest losses by number and percentage for a Maryland unit at Gettysburg. Among the wounded was Lt. Col. Herbert himself. Hit three times in the confused crossfire, he fell just after the sun went down on the evening of July 2.
Herbert survived his wounds and the war and went on to become the commander of the Maryland National Guard in the post-war years. He also served as the Baltimore City Police Commissioner until his death in 1884.
His gravesite is located across the street from Confederate Hill, and is marked by a large, distinctive monument with crossed flags on the front: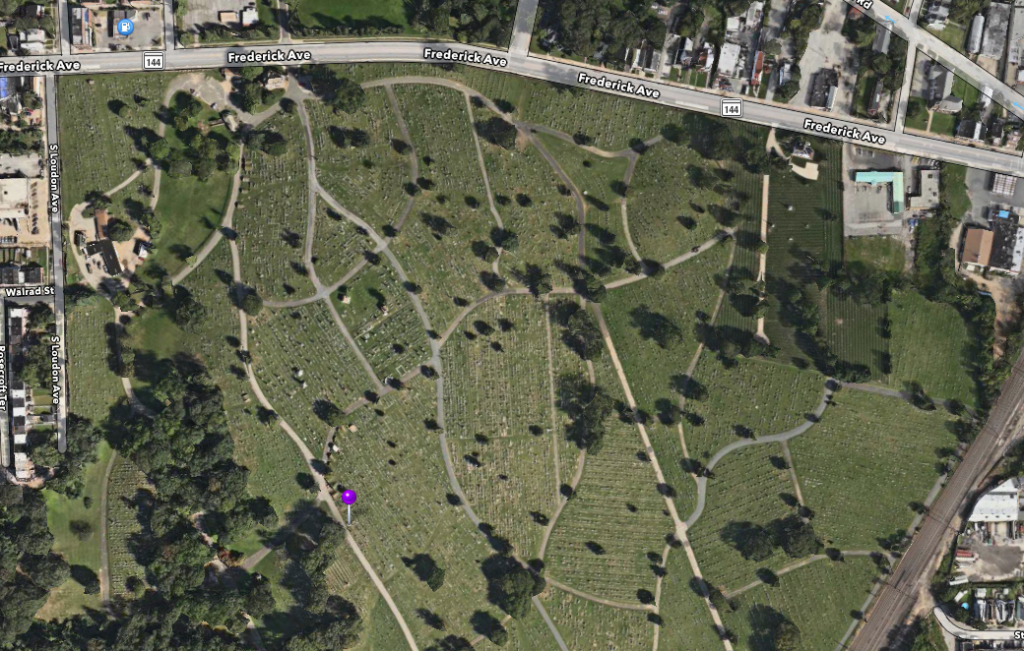 In the next post, we'll see the gravesite of the man who took over command of the 1st MD Battalion after Lt. Col. Herbert's wounding at Gettysburg.