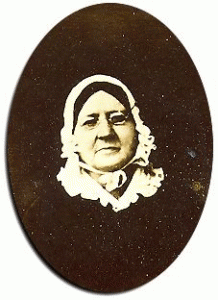 So I'm going to start my series on Loudon Park with a non-Civil War burial, but it's a big one. Mary Pickersgill is probably the most famous person resting in Loudon Park.
Apart from being a successful business owner and charitable figure in 19th century Baltimore – remarkable achievements for anyone let alone a woman back in those days – she is best known for sewing the giant garrison flag that flew over Fort McHenry during the Battle of Baltimore on September 12, 1814.
Her headstone is small and understated, but a plaque that briefly explains her importance was placed on her grave by a few historical preservation groups in 1976. In addition, the old cemetery gatehouse has a large, 15-star Star Spangled Banner draped on its eastern wall at all times – a subtle tribute to Mrs. Pickersgill.
Her grave is located near the Frederick Road entrance (which appears to be permanently closed these days) in Section AA in the northern part of the cemetery: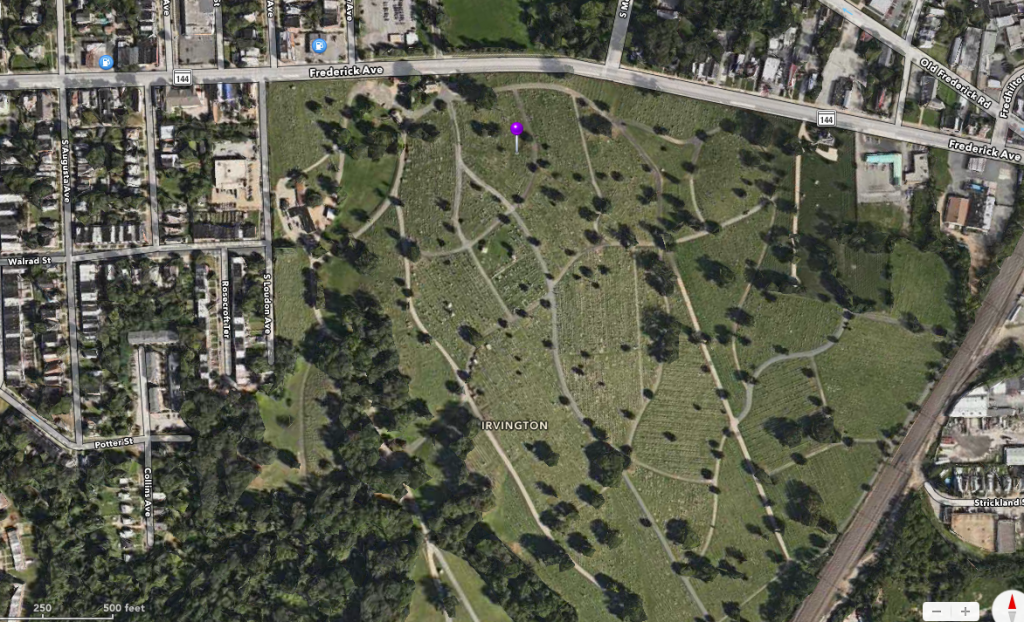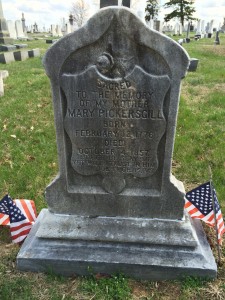 If you weren't actually out looking for her grave, you'd never know it was here. With so many other large, ostentatious monuments in Loudon Park, seeing a simple set of markers is actually somewhat refreshing. It certainly speaks to what kind of woman she was.
In the next installment, we'll see a pair of graves relating to one of the most famously shocking events of the Civil War era.