The Lincoln Assassination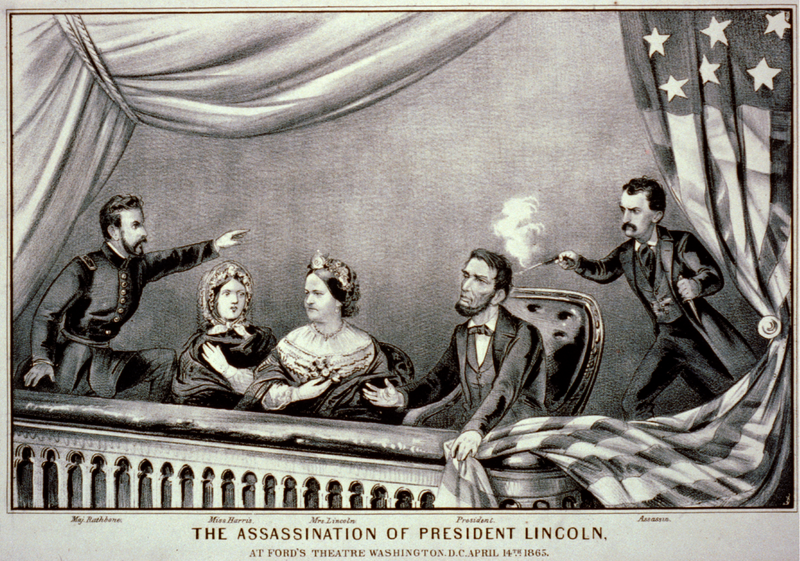 149 years ago tonight, John Wilkes Booth famously shot Abraham Lincoln during a performance of the play Our American Cousin at Ford's Theatre in Washington, D.C. While the Civil War had more-or-less ended a few days before with the surrender of General Robert E. Lee's Army of Northern Virginia, the bloodshed and bad feelings clearly had not.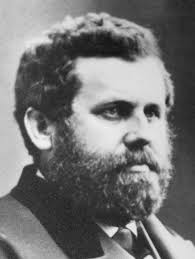 There are two burials in Loudon Park Cemetery that have a tangible connection to this tragic event in U.S. history. The first is John T. Ford – the owner and manager of the aptly-named Ford's Theatre. A friend of John Wilkes Booth, Ford admitted to mentioning in one of their conversations that Lincoln would be attending the play, and he was thus jailed as a suspected member of the famous conspiracy. After more than a month in prison, Ford was finally cleared of wrong-doing and went on with his life, albeit embittered by the experience of being falsely accused of a capital crime. He continued to manage many theatres in the region until his death in 1894.
His grave is located almost in the middle of the cemetery, in Section XX: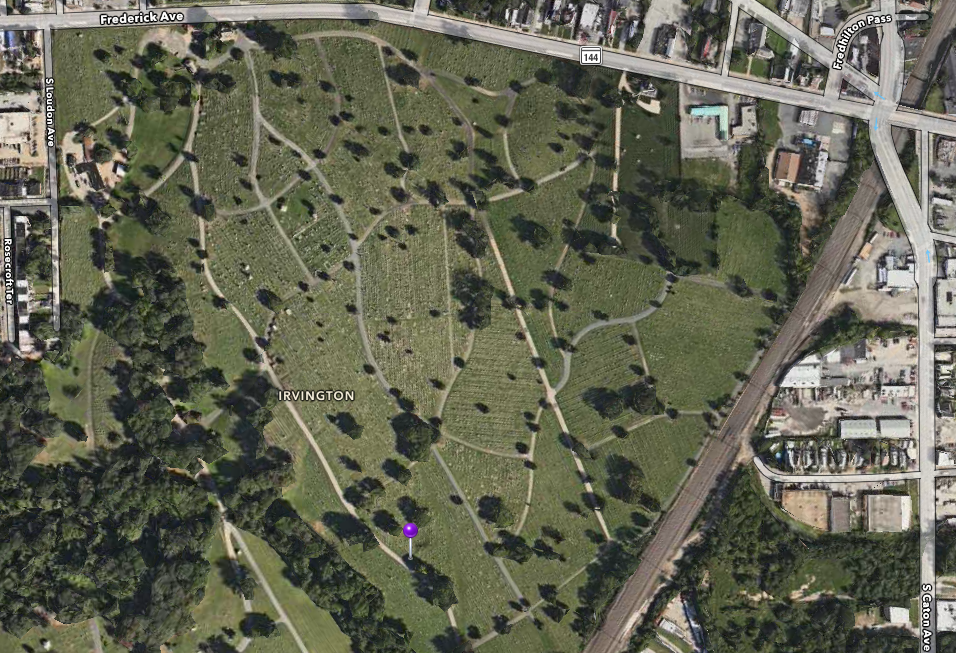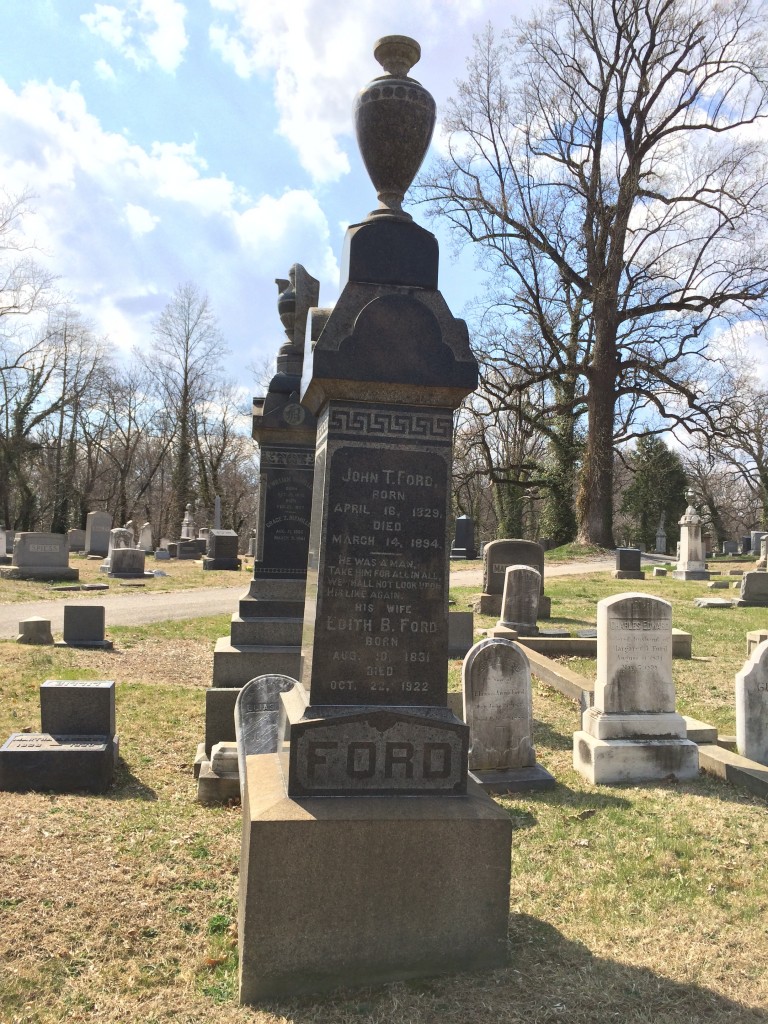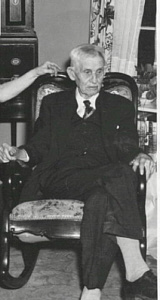 Another Loudon Park Cemetery connection to that night is Samuel J. Seymour. As a 5 year-old boy, he attended the April 14, 1865 performance of Our American Cousin at Ford's Theatre with a family friend and was seated directly across from the Presidential box. While he didn't remember seeing the gunshot, he did see Booth leap from the balcony to the stage, and his immediate reaction was that the commotion in the theatre was due to the man who fell. When Mr. Seymour passed away in 1956, he was the last surviving witness of the assassination.
He made an appearance on the television game show I've Got a Secret a few weeks before his death where his story was told. A video from that appearance has made its way onto YouTube.
Both Wikipedia AND FindAGrave have his gravesite location as being in Loudon Park National Cemetery, but it is in fact located in the private Loudon Park Cemetery. Specifically, it's in the newer part of that cemetery, in the Bethel Section (and as far as I can tell, his grave is unmarked):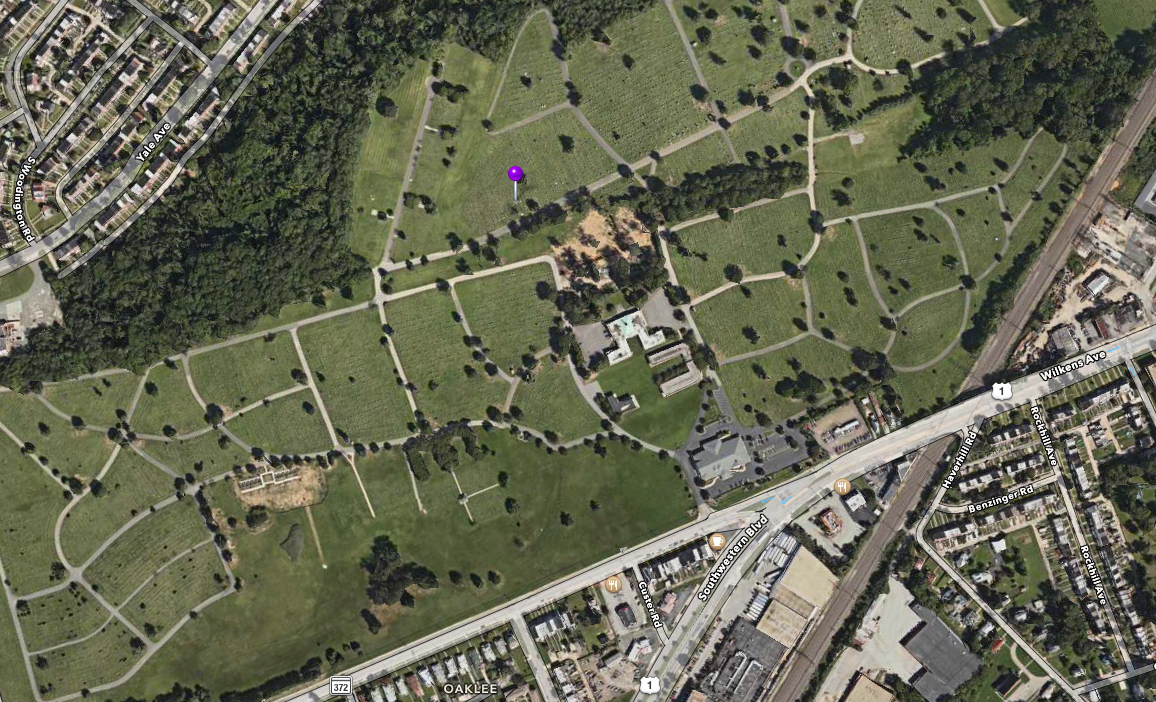 Next time, we'll get to some of the Confederate burials in Loudon Park that are directly related to the Battle of Gettysburg.