Battlefield Visits #21: Brandy Station
Whenever I find myself driving through Virginia on US Rt. 15 – usually on my way to visit the homes of the 3rd, 4th, or 5th Presidents – I always want to make a stop at the site of the largest cavalry battle that ever took place in the Western Hemisphere: the Battle of Brandy Station.
The field gets its name from the nearby Orange & Alexandria Railroad station that existed at the time of the Civil War. The railroad is still there, as well as the modern Culpeper Regional Airport, which is the largest obviously un-preserved section of the landscape. In spite of that, a lot of effort has gone into preservation and rehabilitation projects here in the last decade or so, with the American Battlefield Trust leading the way.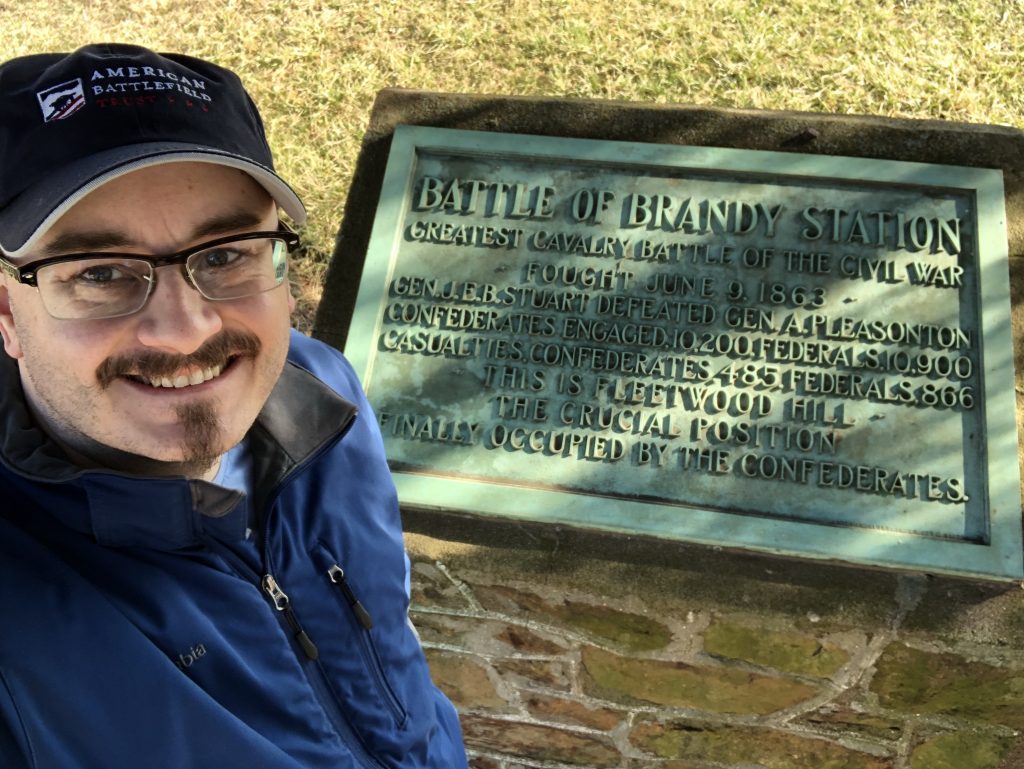 In addition to just being a beautiful piece of ground in the rolling hills of Virginia, this was the first battle of the Gettysburg Campaign, so it has a special place in my heart for that reason. Confederate cavalry commander Maj. Gen. J.E.B. Stuart was caught with his pants down here (perhaps even literally) by a newly-rejuvenated Federal cavalry. In total, over 20,000 mounted soldiers charged back and forth here for the better part of the day on June 9, 1863, leading to over 1,400 casualties.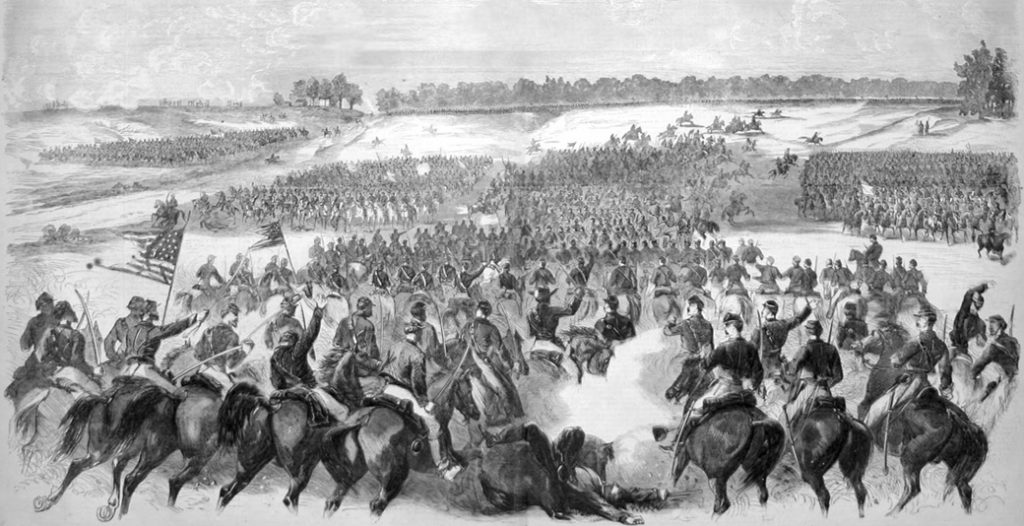 The central feature on the field is Fleetwood Hill. This is where Stuart had his headquarters, and the Confederates ended up rallying on this key high ground as a defensive position. When I first started visiting the field about a decade ago, there were a few large, modern houses along the ridge, and the entire hill was private property. You would never know that today. Fleetwood Hill has since been acquired for preservation and masterfully restored with numerous wayside markers arranged along a trail that tells the story of the battle. There are other interpretive trails in the area of the St. James Church, and the Beverly Ford Road that help give a more complete picture of what took place here.

If you make your own visit, be sure to take along the wonderful Brandy Station Battle App, and maybe a good map or two. For a good book on the battle, I'd recommend Eric J. Wittenberg's "The Battle of Brandy Station: North America's Largest Cavalry Battle".