Battlefield Visits, Revolutionary War Edition: Cooch's Bridge
In the lead-up to the Battle of Brandywine, a relatively small action took place in Delaware at Cooch's Bridge. So far as I know, it was the only battle to ever take place in Delaware. So when I had to run some errands in nearby Elkton, MD a few years ago, I felt like this site was worth a stop. It's certainly easy enough as the field is not far from the first exit in Delaware along Interstate 95.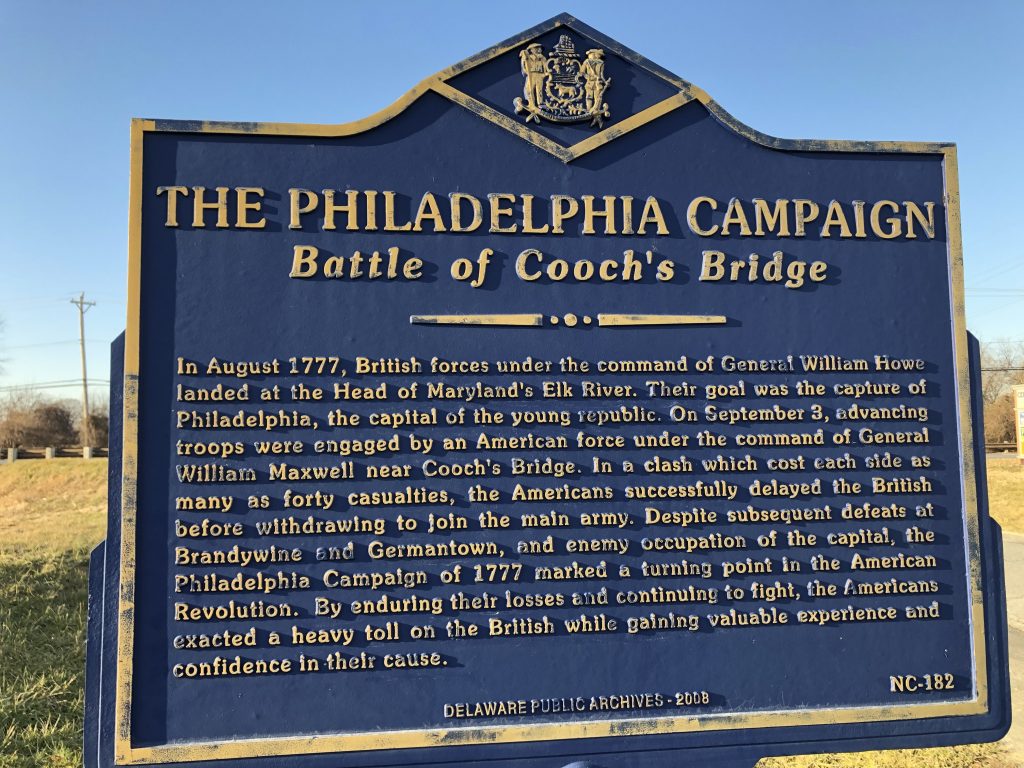 There is a small park here on the American side, with lots of really great wayside markers describing historical topics beyond just the battle that happened here. Recently, the State of Delaware purchased the Cooch family home, with an intent to make a historical park out of it. I'm excited to see what happens there. You can also find some roadside markers in the area that describe the various phases and positions of the battle. For a small field, it is very well-marked!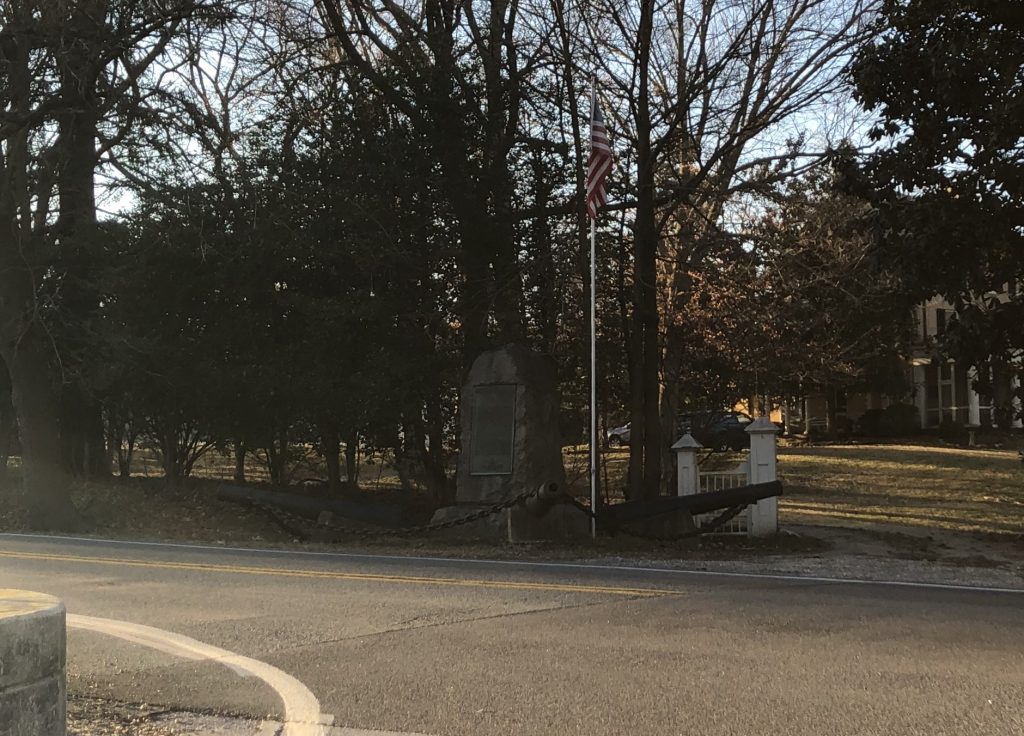 There is a large stone monument to the battle located along Old Baltimore Pike, but there is nowhere to safely park to examine it closely. Sadly, I could get close enough to notice that the base of the monument is surrounded by 4 Civil War-era Naval Parrott Rifles, so that is a bit of a head-scratcher.
All-in-all, it's a very nice, well-monumented field given it's small size and relative obscurity. I heartily recommend a visit if you're ever in northern Delaware.