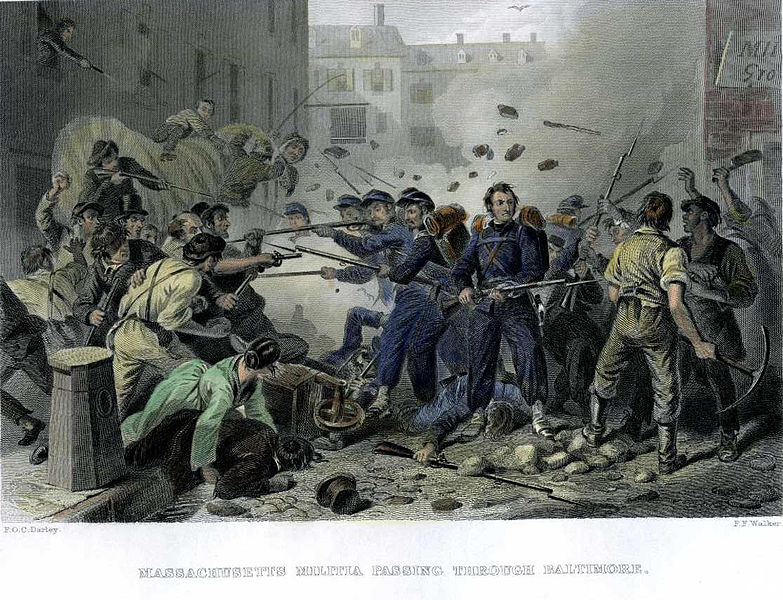 Today marks the 153rd anniversary of the Baltimore Riot. The 6th Massachusetts Infantry, trying to make its way through town to Camden Station, on the way to Washington D.C., ended up firing into an angry mob in the streets of Baltimore.
The 14 people left dead that day comprised the first blood shed in the Civil War.
I posted about this event in more detail a few months ago as part of a series of posts about local Civil War history.