One of my favorite things to do is have adventures with my boys. A few summers ago, we took a day trip to Valley Forge National Historical Park so that the boys could see some Revolutionary history (they both seem to have some interest there) and to give them a chance to complete yet another Junior Ranger program.
At the time we visited back in June of 2019, the Visitors Center was closed for renovations, and a series of temporary trailers were in place to allow folks to pick up maps, watch a short introductory movie, and purchase souvenirs. We especially enjoyed getting to pretend that we were General George Washington for a brief moment.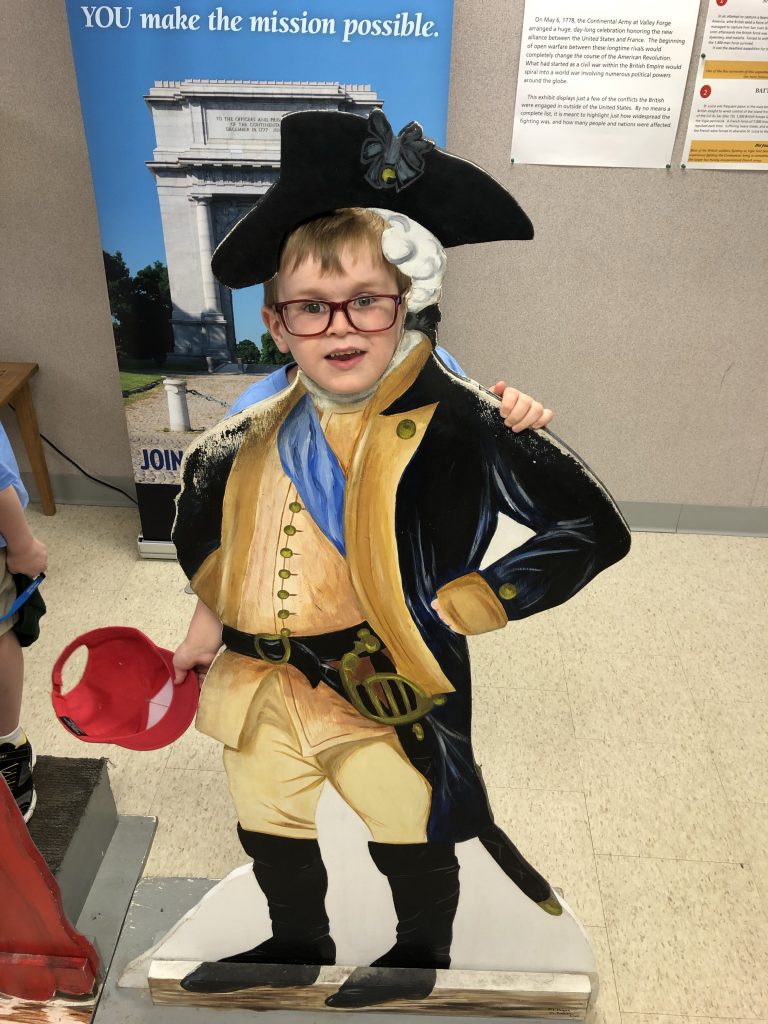 Once we'd oriented ourselves and got our Junior Ranger activity books, we set out on the standard auto tour route of the park. While not actually a battlefield, the encampment at Valley Forge during the winter of 1777-1778 was a turning point for the Continental Army. Baron von Steuben developed a training program that brought the Colonials much closer to being a professional fighting force. And I really think there is something to the idea that the shared hardships forged bonds among the men that would carry them through the rest of the struggle.
Both boys were interested in exploring the reproduction huts along Muhlenberg's brigade line. These show something of what the living quarters were like for the men that wintered here.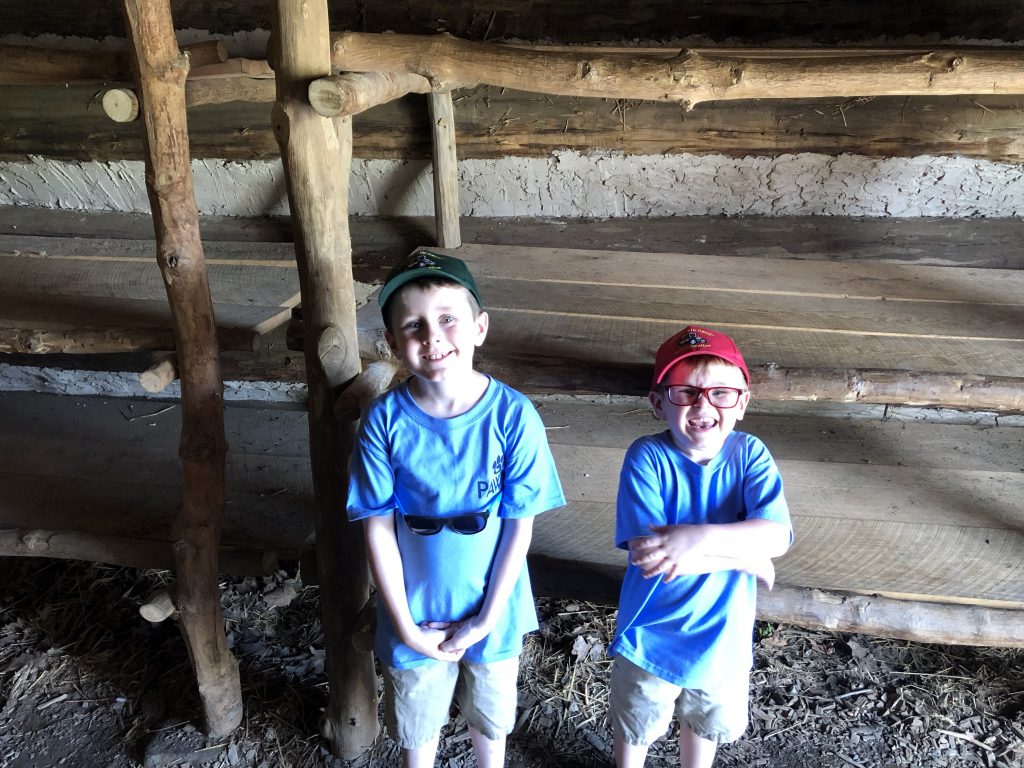 Nearby, at Redoubt #2, we took our turn manning the outer defenses of the camp. With the British Army spending the winter in Philadelphia, this position had a great view of the likely approaches that would have been used if the red coats had decided to attack.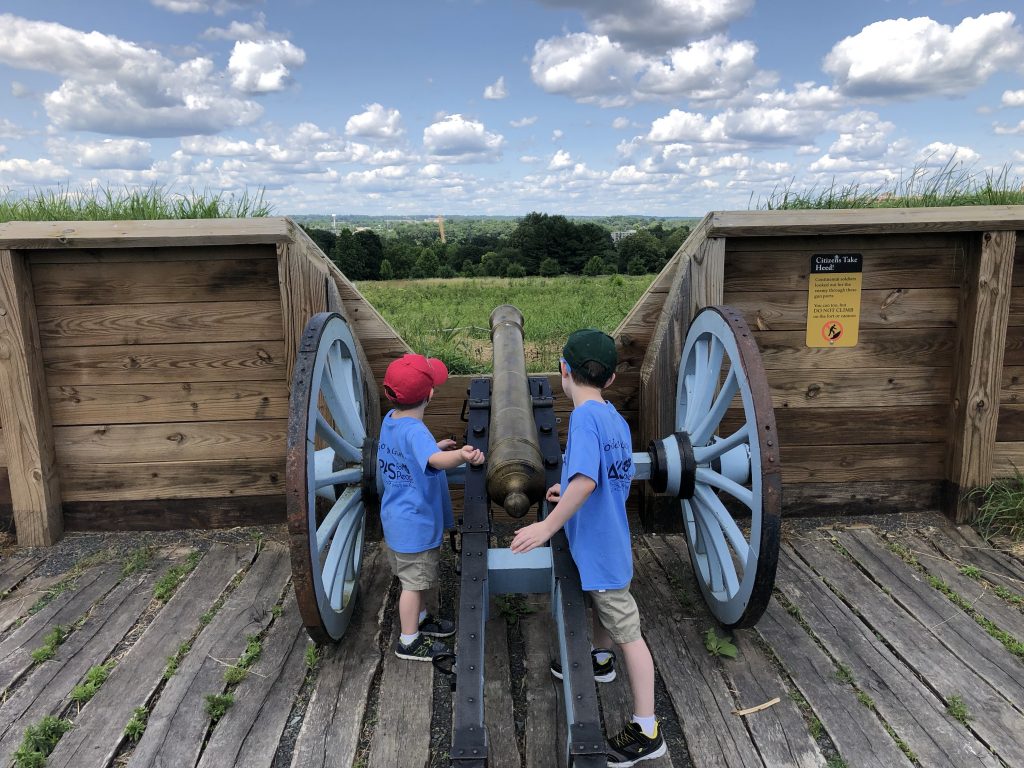 Continuing along the tour route, we came to an equestrian statue of Maj. General "Mad" Anthony Wayne – one of my favorite figures from the Continental Army. He played a prominent role at both the Battle of Paoli, and the Battle of Stony Point – both fields that I have visited and will need to write up one of these days. The Battle of Stony Point is especially cool and worth a visit for its views of the Hudson River alone.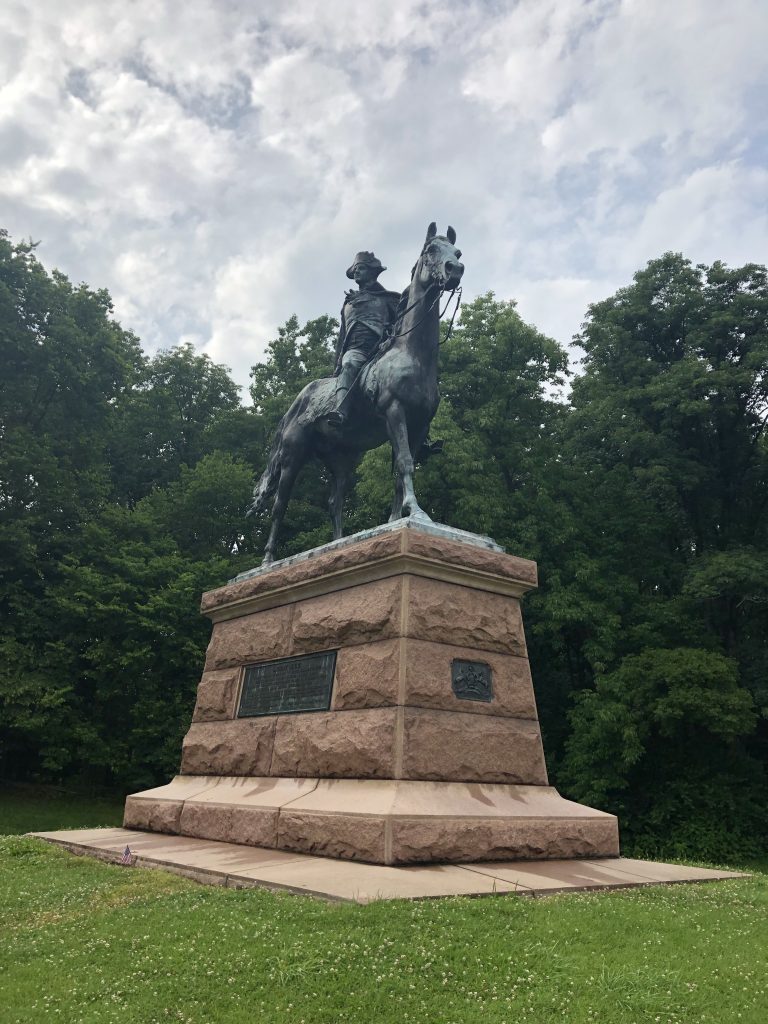 Our next stop was at Washington's Headquarters. The house was open on the day we visited, and it was really cool to have the ranger there explain how the house was used by General Washington and his staff. The building is in great shape and getting to see and use the original handrails that were still on the steps was a pretty awesome experience. Tangible connections to the past are always much more impactful.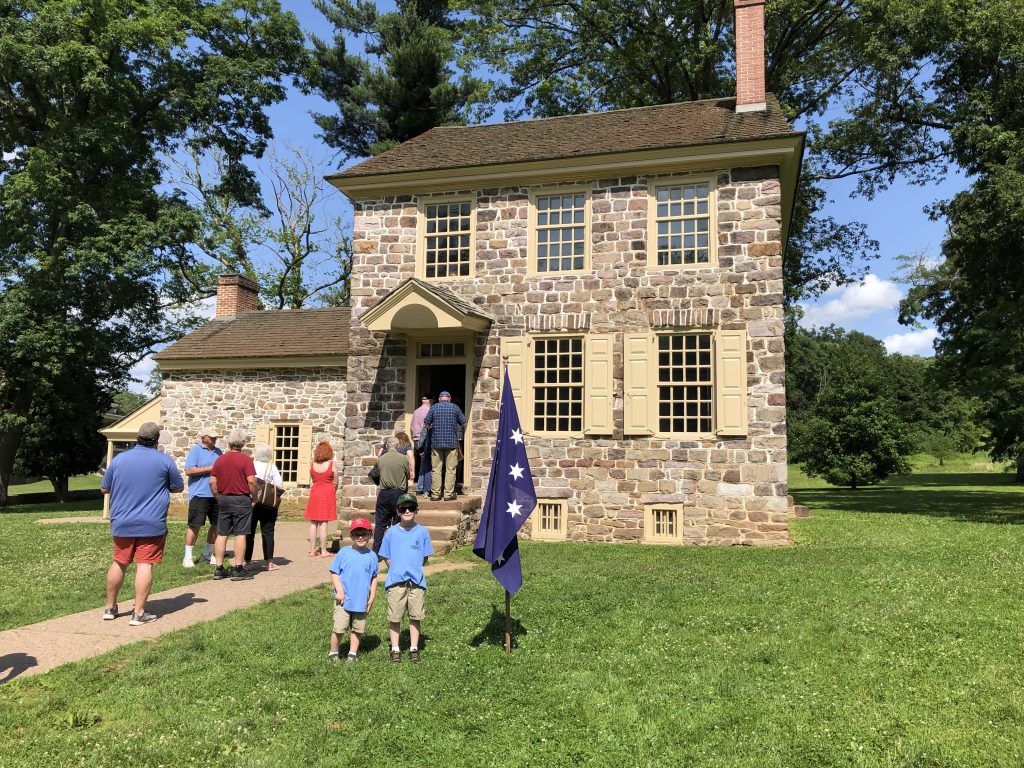 The visit ended with a return trip to the Visitors Center to have a ranger check our work on the Junior Ranger activities, swear in, and get our badges! We'll definitely be going back to see the renovated Visitors Center and learn more about our country's history together.